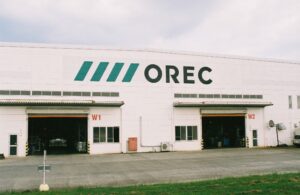 OREC was established in 1948 as a family-owned-andoperated provider of outdoor power equipment serving small-plot farmers and large property owners for the local region of Fukuoka, Japan. With the strong belief from our humble beginnings that product innovation requires strong community collaboration and a manufacturer's commitment to quality and durability, OREC now serves a variety of outdoor professionals ranging from landscapers and construction contractors to farmers and rental equipment companies.
Today, OREC is a global brand that provides outdoor power solutions throughout Europe, Asia, Australia, and North America.
OREC is still owned and led by the same family that started this journey more than seven decades ago as the third generation of this family is being prepared to successfully lead the brand to new heights and more innovations on the way toward our first 100 years of business and beyond.