Looking for distributors in the following countries…


Estonia


Lithuania
We are ready to commit ourselves to contribute to the revitalization of industry and agriculture in your country, Estonia, Lithuania, with OREC's professional power equipment.
OREC's outdoor power equipment can help extend the potential of nature.
Grass-farming is one of the methods of organic farming and is the origin and central core of OREC.
Today, our one of the important mission is to expand the reach of our services to help people and society.
Currently, we are supplying OREC's professional garden equipment to countries in Europe and beyond.
OREC is highly regarded in the market of professional garden equipment not only in Japan but also in Europe, and has achieved the position of "OREC stands for high performance garden equipment".
Now, with a strong passion to help enrich the lives of people all over the world, we are working hard on bringing OREC to dominate the global professional outdoor power equipment market and reach more people, societies and cultures with OREC's vision.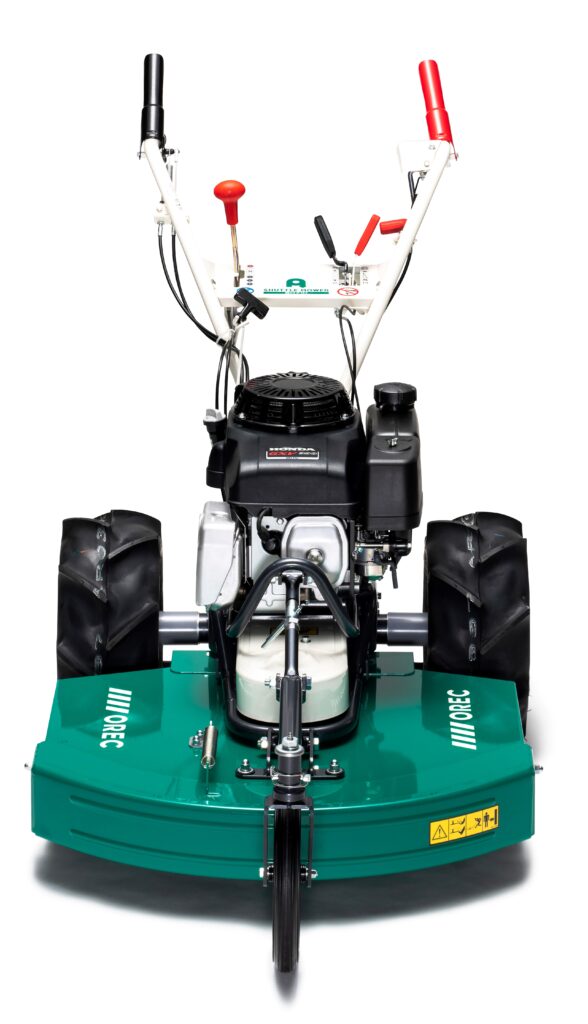 CUSTOMER-FIRST
OREC is always working on product development based on the philosophy of "Creating products that are effective for the world before anyone else". We visit our users to listen to their views/feedback, then develop & improve our products according to the feedback.
BUILDING QUALITY
It is the ideal solution for the perfect elimination of overgrown grass & weeds on flat, sloping, uncultivated & neglected fields. Letting OREC be your reliable partner ; you are guaranteed to achieve the highest level of durability, strength, safety, & comfort it your essential work.
INTEGRATED PRODUCTION
OREC's manufacturing is an "integrated production" where all processes, from the manufacturing of parts to the assembly of products, are carried out in our own factories. OREC develops/manufactures even transmissions in-house by skillful engineers, which is a technique unique to OREC for its durability & high quality.
Why OREC
Professional landscapers put a huge trust in OREC machines, which can offer them all the solutions they need for their work. Landscapers need to deliver the highest quality work in various fields to their customers, and that is why they choose OREC.
Once they get to know OREC, they no longer have any other choice but to choose OREC.
Landscapers look to us for professionalism: runnability, mowing ability, powerfulness, durability, comfort, and safety.
In all of these factors, OREC has always had excellent rates and reputation.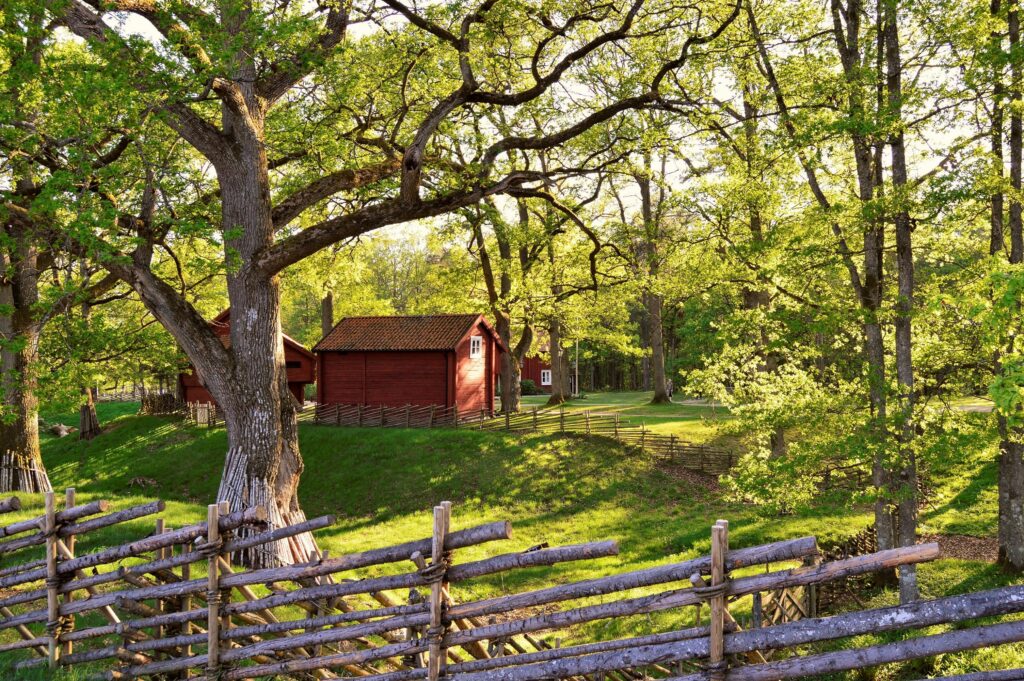 Welcome You into Our Family!
Go through the link below and fill out the form for becoming our family.
If you have any question, you can e-mail us directly.
You can download our OREC catalog from the link below.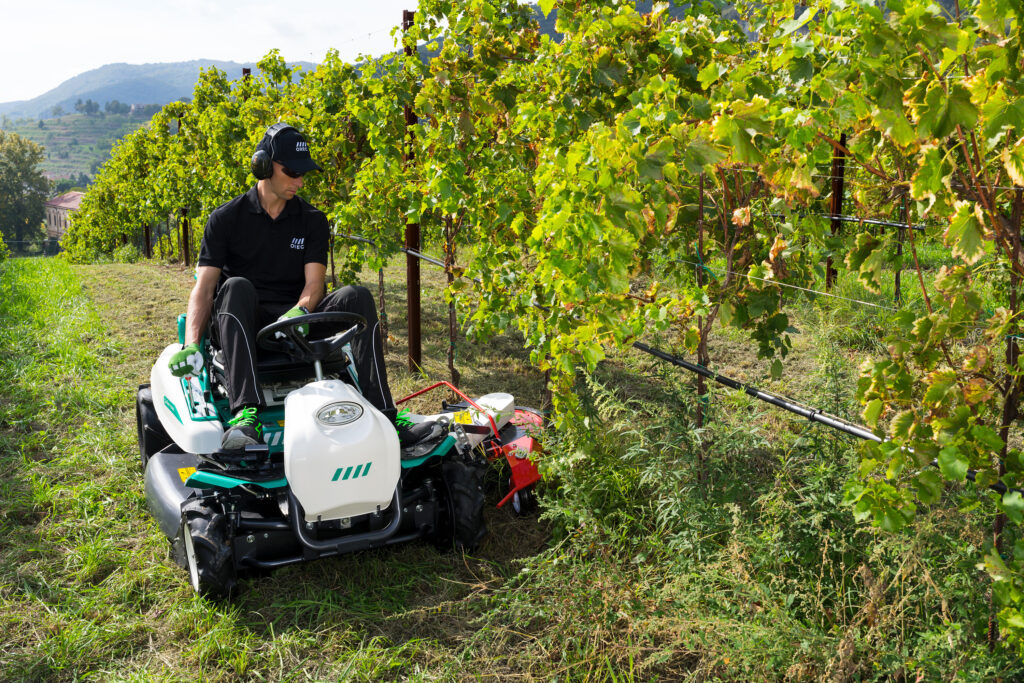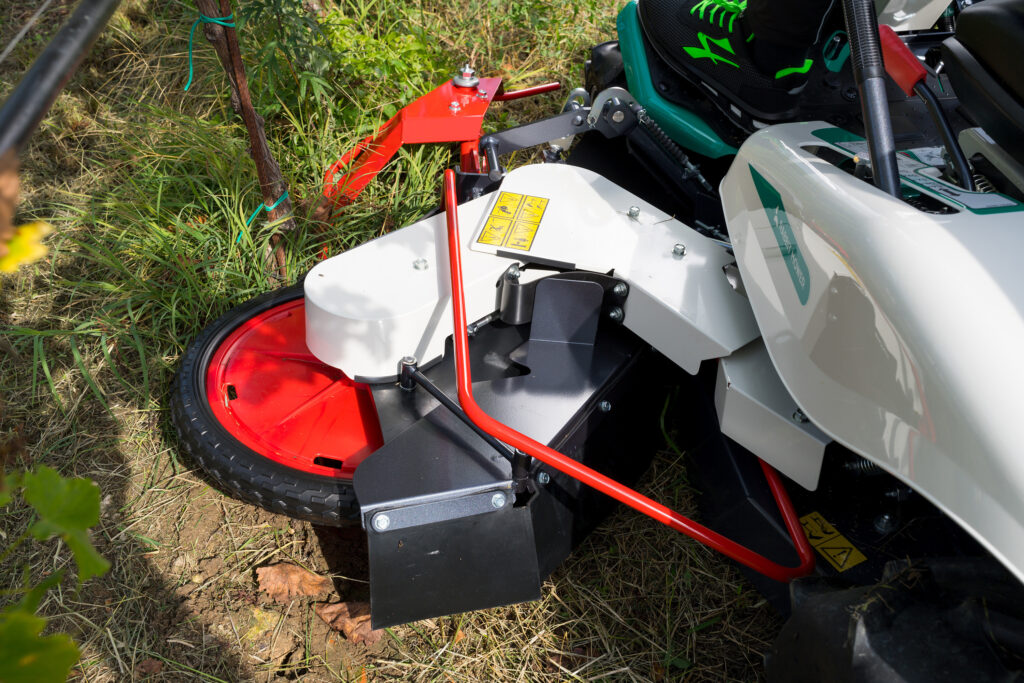 Orchard
The most troublesome part of mowing in an orchard is probably around trunks.
Mowing weeds around trunks of many trees in an orchard with a brush cutter one by one can be very exhausting for you.
In fact, it would be very tough to clear away them without damaging the trees.
OREC has already figured out a solution to this problem.
OREC's RMK151 is equipped with an offset on the left side of the machine, and the blade rotates within the offset to clear weeds.
The offset is folded under the pressure of the tree trunk to avoid any damage to the tree.
Innovative ideas
Japanese manufacturing has a global reputation for their uncanny pride in the quality of their work. OREC shares this same cultural pride of company and pride in the machines we engineer. In fact, no product innovation begins or ends in the R&D department. The design and prototype process at OREC is fully collaborative amongst all departments, from sales and business development to the dealers and end users in different industries. Nothing is engineered in a vacuum. No idea is a bad idea. The only bad idea is not having one to contribute to the process. The continual generation of new ideas that spark the engineering of new machines is what makes our company full of excited and passionate employees. We take great pride in our agility in taking consumer feedback and insights and quickly turning around new prototypes to test.
Grass cultivation is one of the methods of organic farming.
That idea came from our desire which is to make fruits, vegetables, and even air that feel fresher, tastier, and more energetic so that we can stay healthy longer.
No herbicide is used, but rather the power of nature is drawn out and utilized.
We never forget that we are part of nature living in this wilderness.
In the midst of greenery, we are bringing people a healthy life.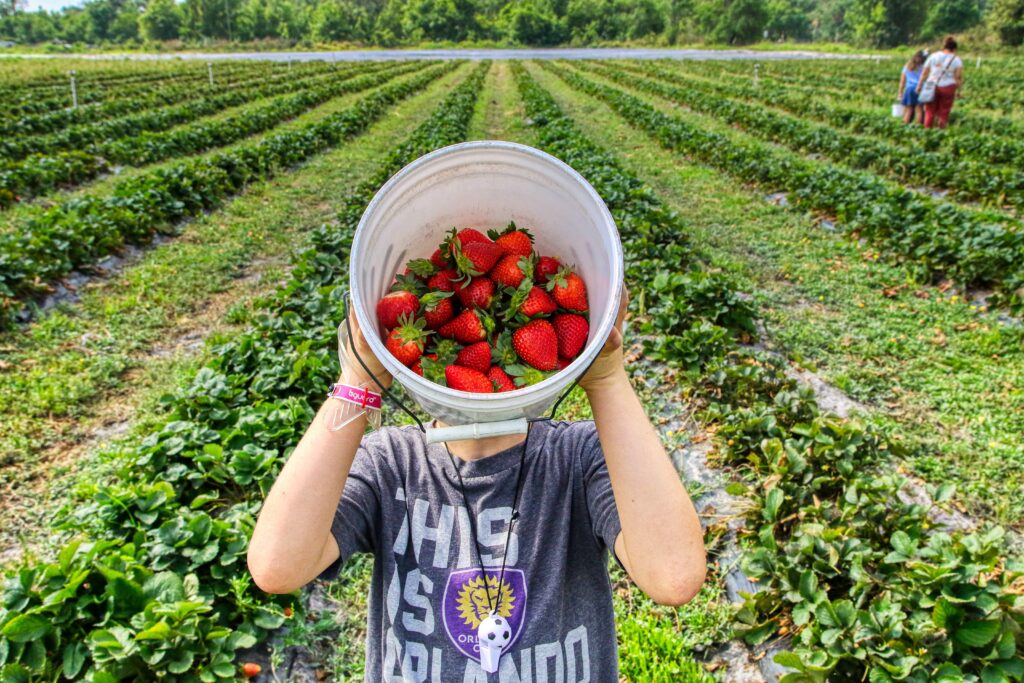 Potential Distributor in Latvia
We have already started doing business with SIA "Lattrack" in Latvia.
They are still in the process of testing our products by a sample machine, but they seem to love OREC products as they have built a website dedicated to OREC products and have been doing demonstrations.

EXPLORE
EDUCATE
EXPERIENCE
ENGINEER
EXPERIMENT
Work Smarter, Dream Bigger.
Take pride in the workmanship and quality that goes into our products.
Evolving with five "E's".